Artist Rendering of Fitness Centre Front
The new Fitness Centre when completed will be a welcome enhancement for year round active country club living. Built into the hillside, it maintains the spectacular views from the Clubhouse.
Artist Computer Rendering of Fitness Centre Interior
Floor to ceiling glass walls with stunning views of the 18th fairway and Georgian Bay will make time spent in the Fitness Centre just that much more enjoyable.

Enlarge
Fitness Centre Floor Plan
The Fitness Centre will offer members a comprehensive range of facilities and wellness programs.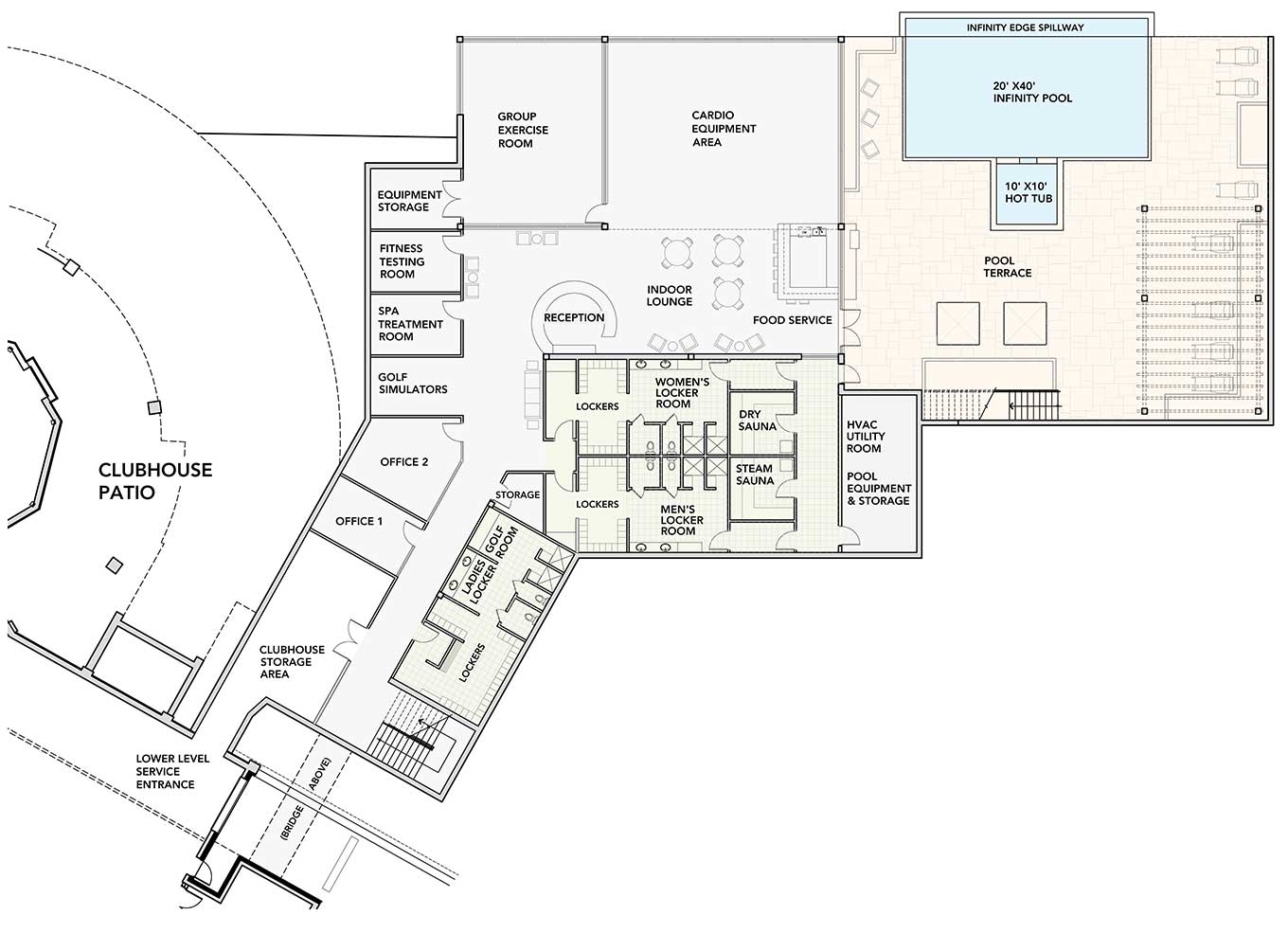 Enlarge
Fitness Centre Entry Bridge
Located one level below ground, the Fitness Centre will be accessed via a glass enclosed bridge and stairs with entry beside the Pro Shop.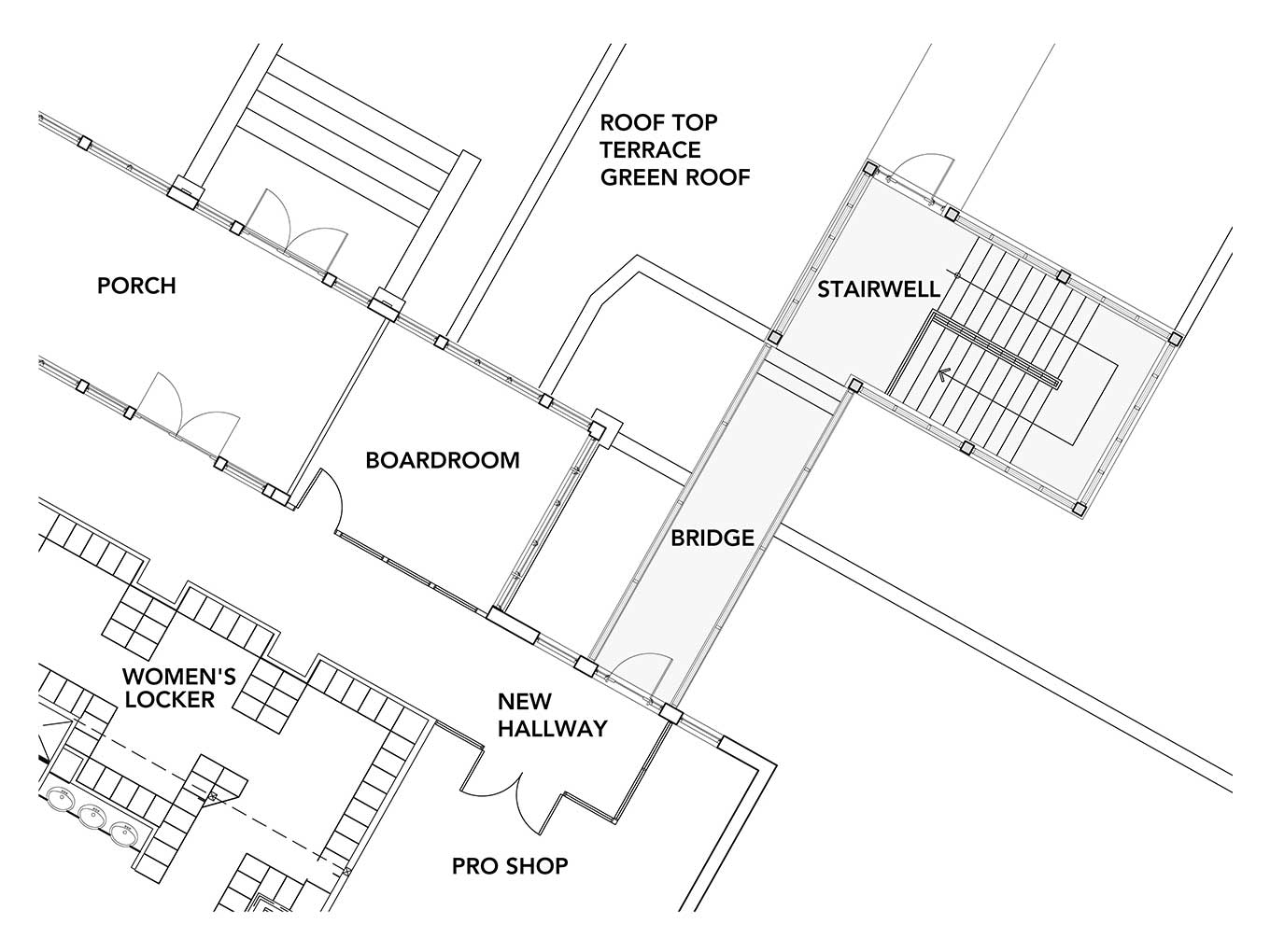 Enlarge
Fitness Centre Landscape Plan
The Fitness Centre's green roof and pool deck will provide additional patio space for lounging, dining and enjoying the Club's spectacular panoramic views.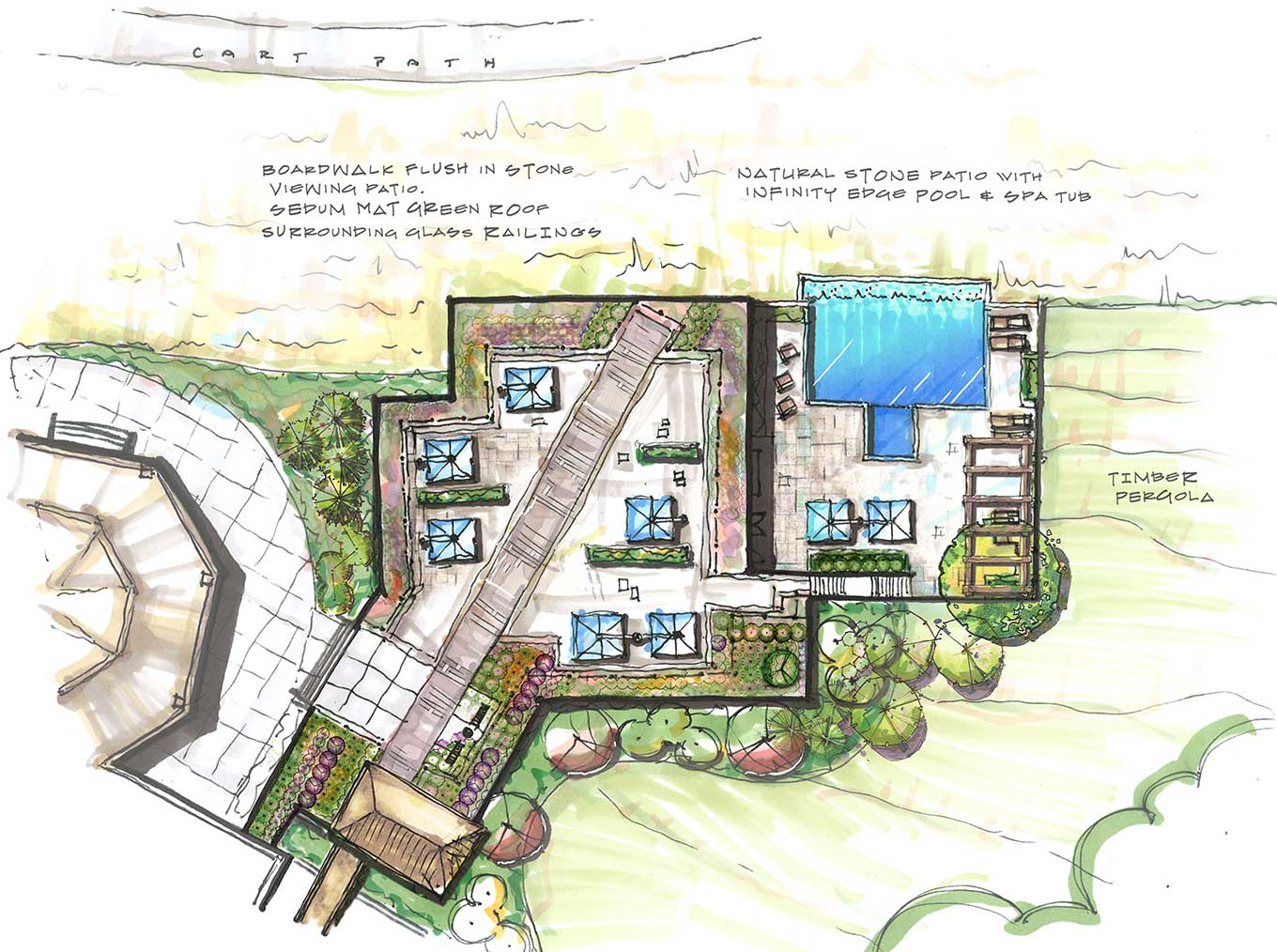 Enlarge